Dentures In Homewood, AL
When discussing dentures, people often imagine their grandparent's dentures submerged in a glass of water at their bedside. This image has clouded people's perception of dentures as a solution to real problems. Luckily, dental technology has come a long way since then. Central Avenue Dentistry is able to provide full and partial dentures that are more realistic, natural-looking, and designed specifically for each individual's needs. There are now even options for removable and non-removable implant-supported dentures and partials.
Our team takes patients' features into consideration to ensure the dentures blend naturally with their faces. Then, we will evaluate your smile and begin the restorative dental process by taking an impression of your teeth. If needed, damaged teeth will then be extracted. At Central Avenue Dentistry, we focus on the comfort and function of the dentures we make for each patient. On top of restoring your confident smile and allowing you to eat your favorite foods, dentures support your overall health and facial structure. While they may take some experience to get used to, you will be eating, talking, and well adjusted in only a matter of weeks.
When you're missing teeth, it's hard to enjoy the little things in life. Let Dr. Maniscalco and her team show you the health benefits and aesthetics of dentures. Dentures are the quickest and most affordable solution to restore confidence in your smile. Our team will evaluate your specific needs and recommend complete or partial dentures to create the most genuine smile.
Full Or Partial Dentures: Giving You Back That Confident Smile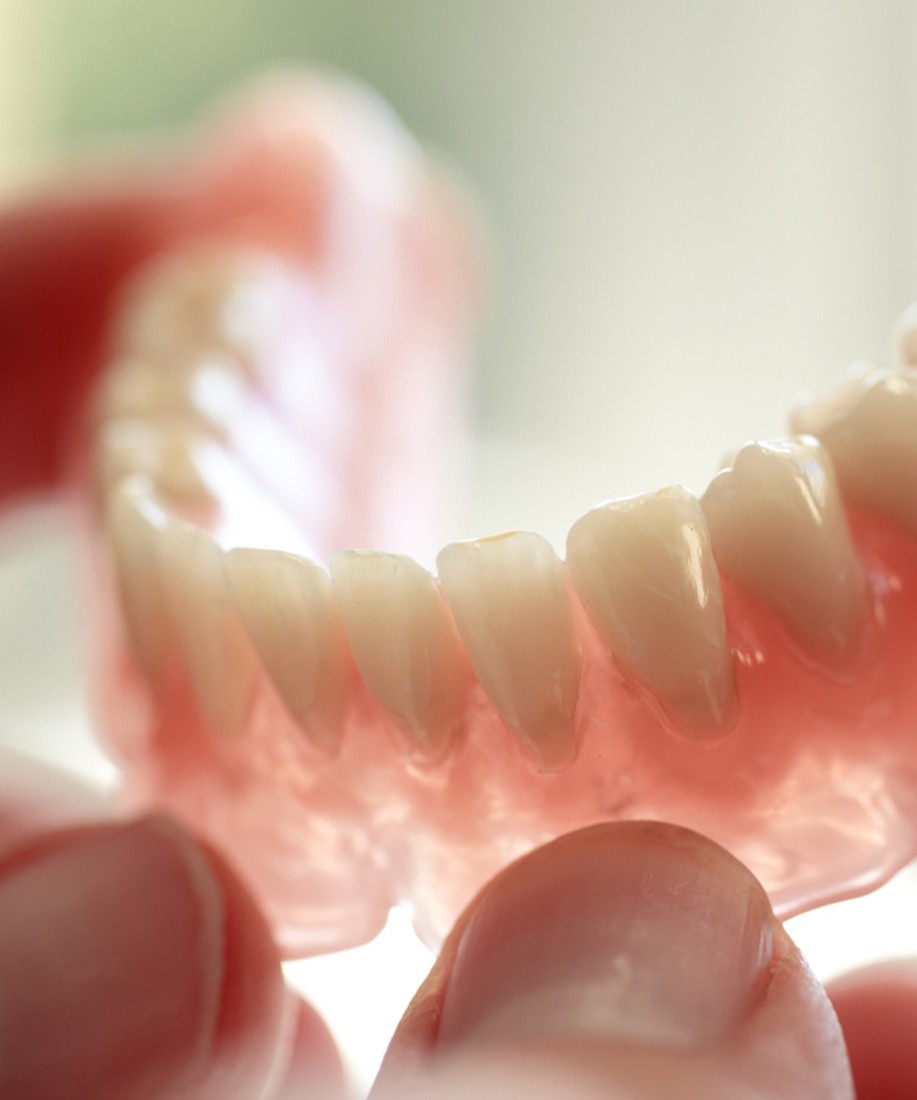 Dentures are removable false teeth, and getting them is an easy procedure and a fast, reliable solution if you're missing any teeth. Complete dentures are made of a pink resin designed to look like gums and natural-looking teeth. Today's advanced denture teeth come in many shades to match each individual's age, gum color, facial structure, and gender.
When you still have some of your natural healthy teeth, our team will utilize them to anchor a partial denture to fill the gap in your smile. Partial dentures will match the appearance of your existing teeth, so they blend naturally with your smile and appearance. Partial dentures are removable and replace multiple teeth in the upper or lower portion of the mouth. They can also be a great solution prior to getting dental implants.
Call Central Avenue Dentistry to discuss your best options and get your full smile back as soon as possible.
Other Services You May Be Interested In
FAQs
How Long Do Dentures Last?
It depends on the type of your denture. However, on average, dentures last around eight years.
Are Dentures Worn At All Times?
You can choose when you wear your dentures. It is recommended that all dentures are removed at night when sleeping to give your gums a rest period.
What's The Best Way To Care For Your Dentures?
A routine gentle cleaning process is required daily for your dentures to endure the test of time. Each denture type will come with specific instructions for care.