Botox & Facial Fillers In Homewood, AL
Botox and facial fillers are time-tested products with a variety of medical and therapeutic uses. In dentistry, Botox can be used to treat conditions such as TMJ disorder, Bruxism, uneven or high lip lines, overactive muscles, active wrinkles, and more. Dermal fillers are an excellent option for improving lip asymmetries and volume. These processes offer an immediately visible solution, and best of all, they have little to no downtime because they are minimally invasive treatments.
In addition to these practical uses, Central Avenue Dentistry is proud to offer Botox and facial fillers for aesthetic and cosmetic needs. Our high standard of practice qualifies us to safely treat fine lines and wrinkles as you work to create your most confident smile and brighten your entire appearance. Over the years, our skin loses the healing power it possessed when we were younger which makes it easier to notice UV damage, frown lines, crow's feet, acne scars, and wrinkles. Botox is even used to prevent the start of wrinkles. Our faces tell a story about us everywhere we go. Let us help you convey an energetic and healthy appearance with revitalizing treatments of Botox and dermal fillers!
Dr. Maniscalco and her team offer top-of-the-line Botox and Dermal filler treatments to fit every patient's individual needs. Our fillers come from naturally occurring substances in the body. These fillers can help add volume to cheeks, shape lips, reduce or eliminate facial creases, and boost overall collagen production leading to healthier skin. Learn more about our treatments and why they might be right for you by calling Central Avenue Dentistry to arrange a consultation.
How Botox & Filler Works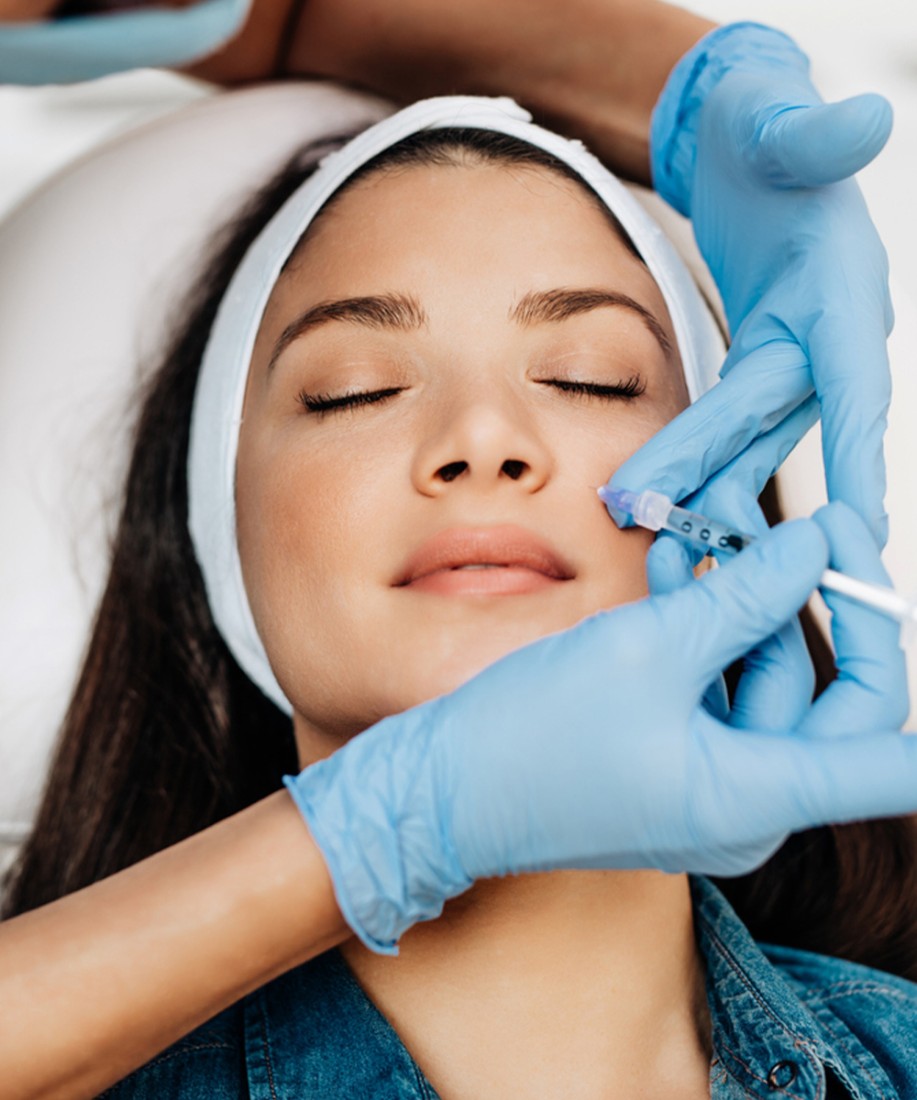 Botox operates by blocking nerve signals and preventing contraction of the muscles. This process works particularly well to improve the appearance of wrinkles between the eyebrows, forehead, around the eye and lips. Botox can also help slow and prevent the formation of new lines by stopping the contraction of the facial muscles. Botox only takes a short amount of time to begin working, and it is proven to be highly effective.
Facial fillers, otherwise known as dermal fillers, are safe and adaptable options that offer benefits to many areas of the body. Popular dermal fillers on the market today utilize a synthetic version of a naturally occurring substance in your body called Hyaluronic acid (HA). As we age, this naturally occurring substance in our skin decreases, leading to the skin losing volume and increasing the appearance of unwanted folds and wrinkles. By adding dermal fillers, we can replace and restore this volume in the areas of application, and enjoy long-lasting results as well as naturally increased collagen production.
We will recommend a suitable option to match your desired results and recommend advice to keep you showing that confident smile for years to come.
Other Services You May Be Interested In
FAQs
How Long Do Facial Filler Results Last?
Results from facial filler treatment can last up to six months when used to shape or fill cheeks, or lips.
What Can I Expect After Botox Treatment?
There is little to no downtime expected after treatment, and most patients can resume normal daily activities right away. It is best to avoid rubbing, massaging, or applying pressure to the treated area. This can cause the Botox to spread to other unwanted areas, negatively affecting your final results. Noticeable results can be expected 2-10 days after treatment, with effects lasting for three months typically.
Is Botox Only For Women?
Botox is a great product, regardless of gender! Many men use Botox cosmetic treatment to care for their appearance as well as to aid with clenching, grinding, and facial muscle pain.